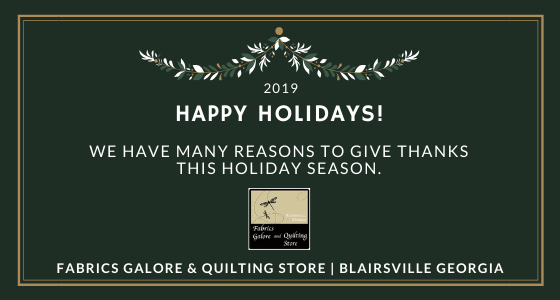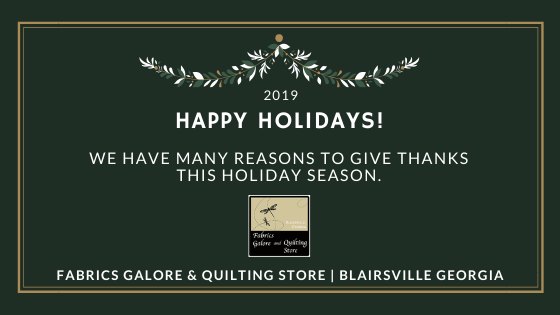 Can you believe it already November? Thanksgiving holiday is just around the corner and then the Christmas Holidays at our doorstep.
Therefore to keep our quilting and crafting communities in the North Georgia region informed, I'm announcing our holiday closing dates in advance.

Fabrics Galore & Quilting Store will be closed for the holiday dates posted here:

Thanksgiving holiday we are closed:
Thursday November 28th
Friday November 29th
Saturday November 30th
We are always closed on Sundays.

Christmas holiday we are closed:
We close early on Tuesday, December 24th at 2pm
through the Christmas holiday and New Years Day.

We will reopen on Thursday January 2nd, 2020.
Thank you for your continued patronage at our quilt and fabric shop. We've got a new series of classes for 2020 and a big sale celebrating our 5th year anniversary!