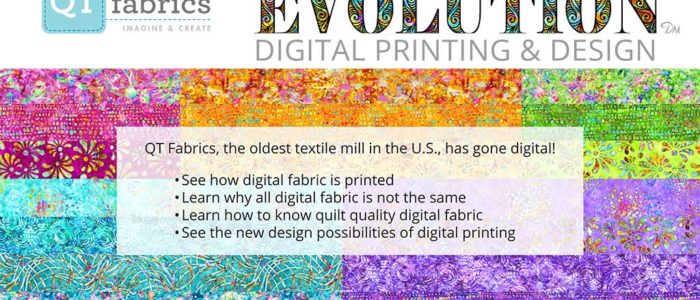 Greetings to our North Georgia Quilting and Crafting Community
It's time to provide an update to our Fabrics Galore & Quilting Store audience. We've got a couple of fun upcoming events to announce that you'll want to plan for.
Mark your calendars for our
Spring Celebration
Friday, April 26th and Saturday, April 27th, 2019 10:00am to 5:00pm
Featuring specials and prizes and mingling with the members of our North Georgia and surrounding regions' quilting community, meeting new friends, having a great excuse to get out and about.
SPECIALS FEATURED:
All FAT QUARTERS are special priced at just $1.50 ea.
All REGULAR PRICED FABRICS (min 1 yard cut) will be discounted 25% OFF excluding Sale Fabric and Pre-Cuts.
All BOOKS & NOTIONS are also discounted 25% OFF excluding Software and Sewing Machines.
We'll also have a DOOR PRIZE DRAWING. All participants get a chance to WIN this quality GIVEAWAY. Drawing will be held on Saturday, April 27th.
And lest we forget, Goodie Bags will be available for attendees, while they last.
Finally, what's a celebration without REFRESHMENTS! We'll have beverages and treats on hand to nibble while you shop and visit.
So mark your calendars for Fabrics Galore & Quilting Store's Annual Spring Celebration:
Friday, April 26th and Saturday, April 27th, 2019
10:00am to 5:00pm
SPECIAL EVENT: EVOLUTION OF FABRIC PRESENTED BY DAN MORRIS OF QT FABRICS – JUNE 2019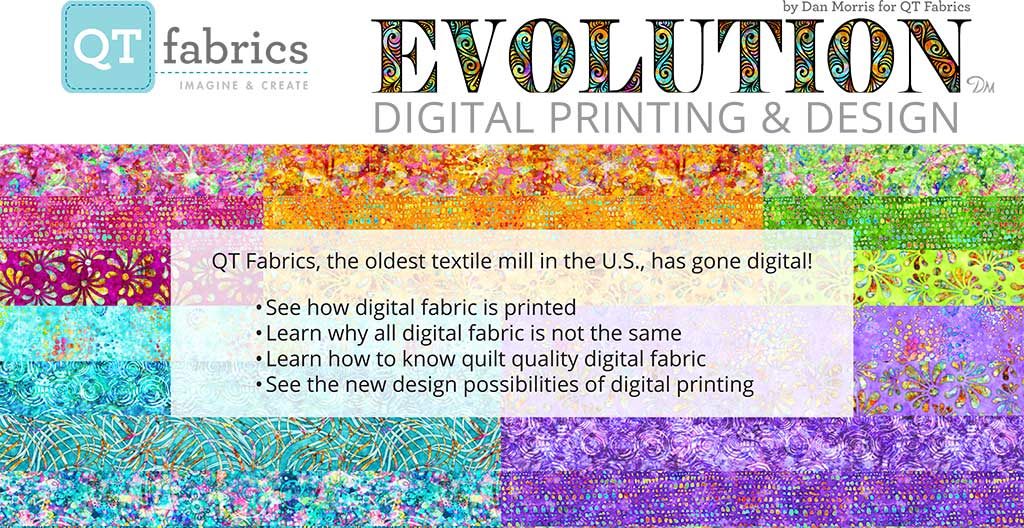 QT Fabrics, the oldest textile mill in the US has gone digital. At this June Event in Blairsville GA, you'll learn all about Digital Printing of fabrics.
See how digital fabric is printed.
Learn why all digital fabric is not the same.
Learn how to know quilt quality digital fabric.
see the new design possibilities of digital printing.
This fascinating event will be of interest and significance to crafters and quilters whose main tool is FABRIC, and is scheduled for June 27th Thursday 10:00 am. Location to be determined.
We'll continue to post updates in our blog newsletters, emails and social posts. So watch for more info to come on this event made possible by Fabrics Galore & Quilting Store and QT Fabrics.
Reserve Your Seat for a fun variety of March and April Classes
Granite City Block of the Month Club
We will be making a throw size quilt for class. You pick your color and fabrics, we'll cut your kit. This is a great skill builder sampler quilt. We will meet the second Saturday of each month starting March 9th for 6 months. Two Creative Grid rulers required. SOLD OUT.
If you would like to see this class repeated in the future, please let us know you've got this on your Wish List.
Simple, slim wallet designed for Cork fabric. This project is perfect for sewing with cork fabric. The finished size is 7 1/2 X 3″ when closed. It features two slip pockets, six card slots, one ID holder, and one panel to tuck your phone or checkbook behind.
Magnolia Bucket Bag made of the new cork fabric. This is a Learn-As-You-Sew Pattern! Learn essential tips and techniques about sewing with cork fabric. Starts Saturday, March 16th and continues for 3 additional Saturdays. Visit this calendar item for more details and to reserve your seat for this fun project: Magnolia Bucket Bag.
A quick gift set or a fine setting for your dining room. six 2 1/2 strips and add a few additional fabrics combine to create a table runner and placemat set. The trapezoid shape lets us cut the French Braid pieces with little or no waste. Or you can use the template provided in the pattern. Visit our calendar page for more details and to reserve your seat for Braided Beauties Table Runner Class.
Grid Girls is a series of classes on the use of Creative Grids rulers. Did you purchase a ruler at our event, but have forgotten when and how to use it? You will master all of the tools used in our samples as well as many others. No pre-cutting required. You will come in with your machine and basic supplies and leave with a block in hand and the knowledge of how to use an awesome new tool. What a bargain! Get more details.
This delightful quilt is written in six simple steps, made primarily of half square triangles using the Strip Tube ruler or Strip Tube Jr ruler. Kits will be available in Queen or King. We will meet the first Saturday of each month starting April 6th for six months. You will pick up your pattern and see a short demo on block completion. Our room will be open for anyone to sit and sew. We will offer a 20% discount on backing fabric purchased before Dec. 14, 2019. Visit our calendar page for this class for additional details and supplies, and to reserve your seat.
As winter evolves into spring, we'll continue to add additional classes. But don't forget Happy Hour. 5pm Thursday evenings. Any skill level is welcome. Happy Hour is for the little things! We want to share with you the easiest and cutest small projects to make in an evening or two. April 12th will be paper piecing.
As always, please call us at 706-745-6918 if you have any questions about our classes, events, fabrics and supplies or anything quilting related.
Fabrics Galore & Quilting Store is an authorized Brother Sews dealer. Stop by for a demo of a new sewing or quilting machine to up your game.
Thank you for reading.
Sincerely,
Patricia Squire
Owner/Operator