Convince Santa that you are nice, not naughty, with cookies baked just for him! This magical gift bag holds a bribe for Santa and a poem that will bring a smile. Or make goodies for your child's teacher, a neighbor or a friend.
The magic comes when the bag is quickly transformed into a holiday dishtowel by spritzing the seams with water. But first wrap it up with a personalized ribbon made on Brother's P-touch Embellish!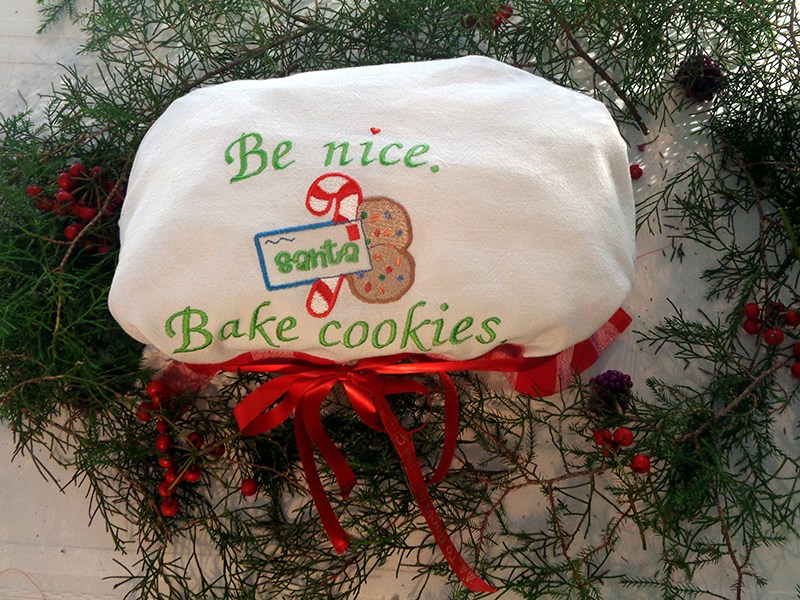 Requirements:
Note: All seams are sewn with water soluble thread in needle, regular thread in bobbin. A small aluminum loaf pan was used for the measurements given below. A different container would require new calculations.
Select cookie design iBroidery #DC XM1512 and add optional text with PR-Design software.
Press crease 10" from decorative hemline. Determine placement of design.
Embroider cookie design near hem border.
Fold