Join us at Fabrics Galore & Quilting Store in Blairsville, GA for our Spring Celebration Quilting Sales Event!
Friday and Saturday, April 26th through April 27th 10am to 5pm
It's a great time to get out of the house and celebrate spring season. We're featuring specials and prizes plus a great way for quilters to meet others who enjoy the same hobby and interests in quilting.
SPECIALS FEATURED:
All FAT QUARTERS are special priced at just $1.50 ea.
All REGULAR PRICED FABRICS (min 1 yard cut) will be discounted 25% OFF excluding Sale Fabric and Pre-Cuts.
All BOOKS & NOTIONS are also discounted 25% OFF excluding Software and Sewing Machines.
We'll also have a DOOR PRIZE DRAWING. All participants get a chance to WIN this quality GIVEAWAY. Drawing will be held on Saturday, April 27th.
And lest we forget, GOODIE BAGS will be available for attendees, while they last.
Finally, what's a celebration without REFRESHMENTS! We'll have beverages and treats on hand to nibble while you shop and visit.
So mark your calendars for Fabrics Galore & Quilting Store's Annual Spring Celebration in Blairsville GA at Fabrics Galore & Quilting Store.
---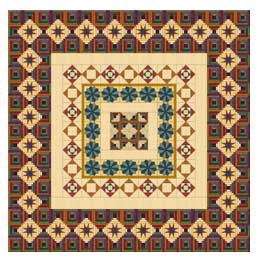 GRID GIRLS – Creative Grids Rulers
Grid Girls is a series of classes on the use of Creative Grids rulers.
Did you purchase a ruler at our event, but have forgotten when and how to use it? You will master all of the tools used in our samples as well as many others. No pre-cutting required. You will come in with your machine and basic supplies and leave with a block in hand and the knowledge of how to use an awesome new tool. What a bargain!
Scheduled on Fridays starting April 19th from 9am to 10am
Materials included: Pre-cut fabric scraps for each block.
Cost: $60 for the entire series
Any Skill Level
REQUIREMENTS FOR GRID GIRLS:
Self-healing cutting mat
Acrylic rulers
Rotary cutters with fresh blade
Scissors
Sewing machine in good working condition and able to sew thru multiple layers
Walking foot required
Machine power cord and peddle
Fresh sewing machine needle
Seam ripper
Marking pen
Pins and pin caddy/cushion
Thread
---
Granite City Block of the Month Club
We will be making a throw size quilt for class. You pick your color and fabrics, we'll cut your kit. This is a great skill builder sampler quilt. We will meet the second Saturday of each month starting March 9th for 6 months. Two Creative Grid rulers required.
---
Table Runner of the Month Club
Whether you're dressing up the dinner table for a festive family feast or looking to add some seasonal personality to your decor, the Table Runner of the Month Club from Riley Blake Designs is the perfect way to make a big splash with a small change.
Each beautiful kit comes in a keepsake box and coordinates with the months of the year. At the end of the program, you'll have 12 gorgeous table runners!
Began April. Slots almost filled. Call if you'd like to sit in on a month when we have a seat open.
---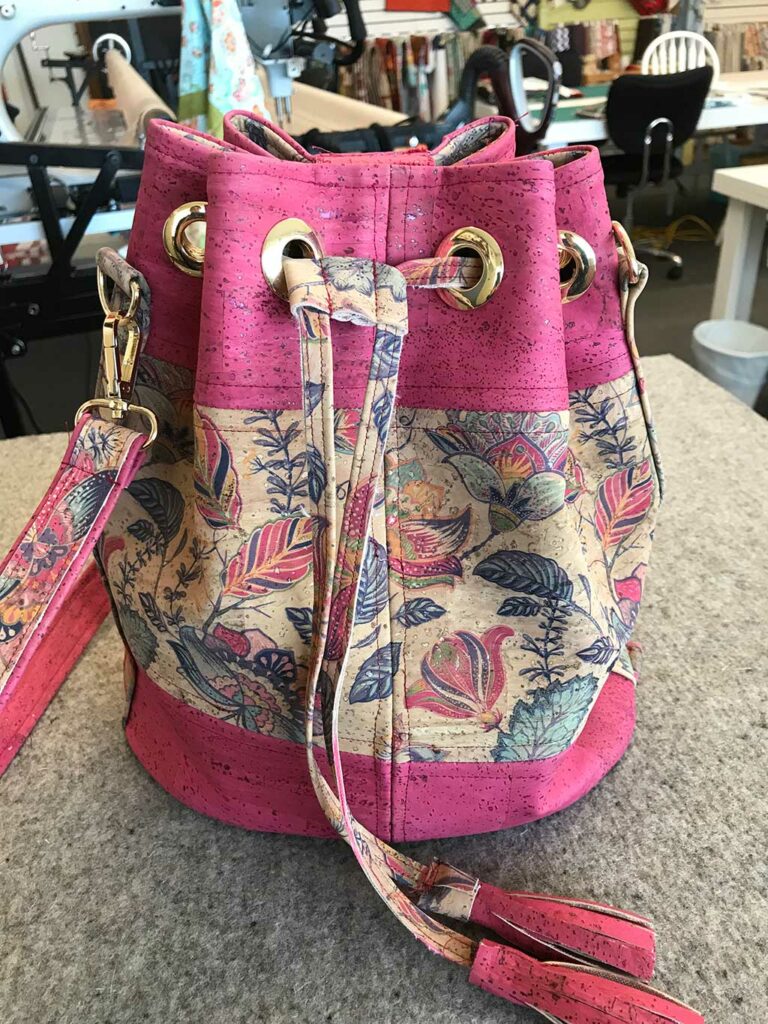 Magnolia Bucket Bag
Magnolia Bucket Bag made of the new cork fabric. This is a Learn as you Sew Pattern! Learn essential tips and techniques about sewing with cork fabric.
Cost $20
Saturdays >. May 8th and May 25th
10am to 4pm
---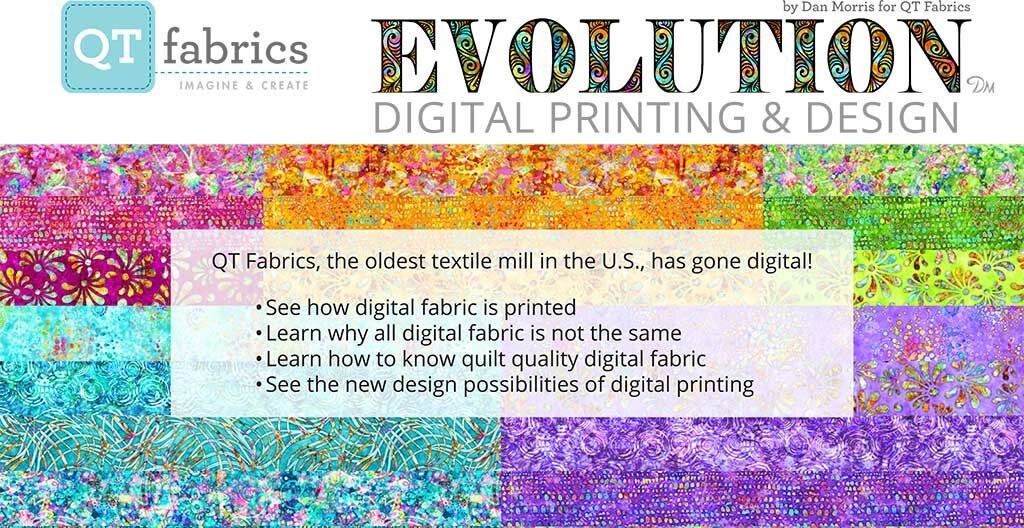 Special June Event
Evolution of Digital Printing and Design
Presented by Dan Morris for QT Fabrics.
QT Fabrics, the oldest textile mill in the US has gone digital.
At this June Event in Blairsville GA, you'll learn all about Digital Printing of fabrics.
See how digital fabric is printed.
Learn why all digital fabric is not the same.
Learn how to know quilt quality digital fabric.
See the new design possibilities of digital printing.
This fascinating event will be of interest and significance to crafters and quilters whose main tool is FABRIC, and is scheduled for June 27th Thursday 10:00 am in Blairsville, GA. Exact location to be determined.
We'll continue to post updates in our blog newsletters, emails and social posts. So watch for more info to come on this event made possible by Fabrics Galore & Quilting Store and QT Fabrics.