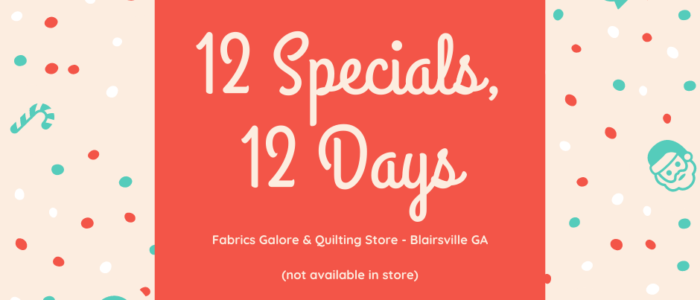 ((Event participation is for subscribers only. Not available in-store.))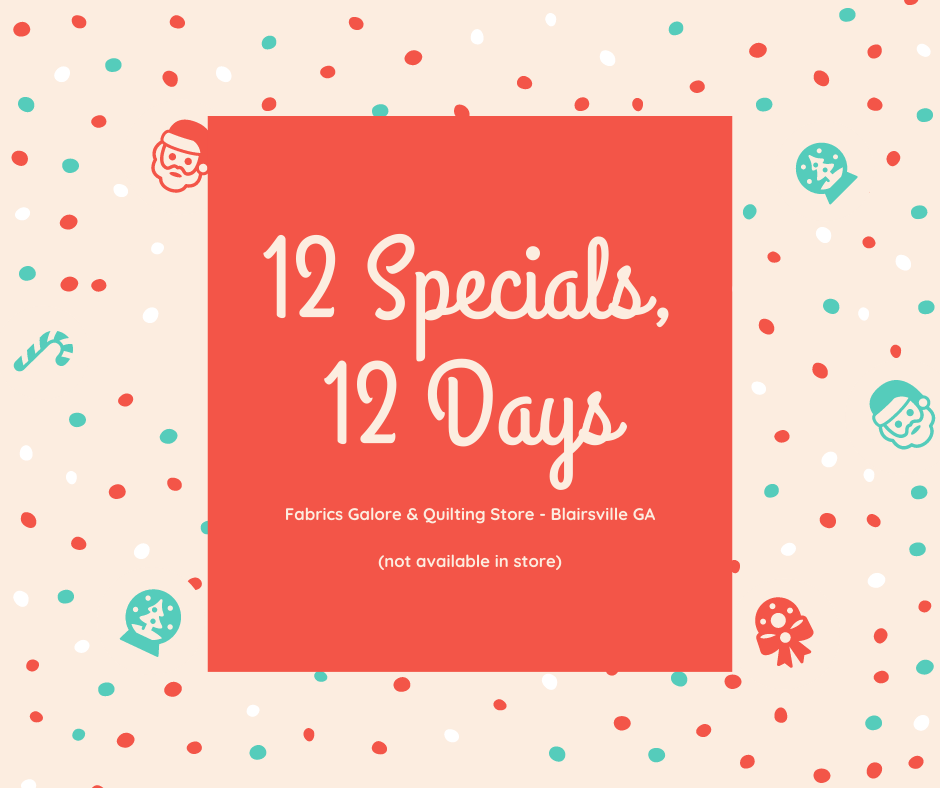 Hello Quilters,

We are just days away from our first annual 12 Days of Christmas Event. We are so excited! Remember how excited you felt as a child, waking up on Christmas morning and waiting for Mom and Dad to wake up before you could share in all the day's activities? That's how excited we are to be able to share these spectacular savings with all of you in our upcoming 12 Days of Christmas Event. We will be offering great savings and great gift ideas for all your quilters' friends and family, as well as yourself.

If you are receiving this email, you are all set for the event. Just follow the instructions below.

How the process works.

1. Starting 12:00 a.m. December 1, you will receive an email with a brief description of the product in your email inbox. Don't see it? Check your junk/spam box.

2. If you want to purchase that days special, reply to the email with the quantity desired.

3. If you do not wish to purchase, PLEASE DO NOT REPLY. It is not necessary to reply "0" quantities.

4. Orders are only accepted by email. We will not fill requests made in store or by phone.

5. You will have only 24 hours to reply with quantity desired before the next days special goes out at midnight. NO EXCEPTIONS!

6. Upon your first order, you must call the store and provide your credit card information. We'll include the phone number in each email.

7. Upon completion of the 12 Days of Christmas Event, we will charge your credit card with your purchases. If you prefer an alternate payment method, please indicate upon your initial call to the store and one of our staff will discuss further details.

8. All purchases will be required to be picked up between December 13th and December 23rd .

9. If you should prefer your purchases to be shipped, arrangements can be made upon completion for an additional charge.

Thank you for your continued support and loyalty.

We look forward to knocking your socks off with our 12 Days of Christmas specials!

Happy Holidays!
Deadline for new subscribers is Sunday Nov 28th by 11:59pm.